APALA Communications Graphics
Asian Pacific American Labor Alliance hosted at the Texas Gulf Coast Area Labor Federation

Social Media graphics, Print, Digital

1/1a.) Social media profile picture and banner to differentiate the Texas Chapter from National while staying within the brand

1b/1c.) Facebook post and email banner continuing the Texas Chapter look throughout all activities

2/2a.) Facebook event cover and print flyers pulling brand assets from APALA National's Census 2020 campaign.

3.) Pride@Work flier promoting union members to join the Pride March with Houston Federation of Teachers.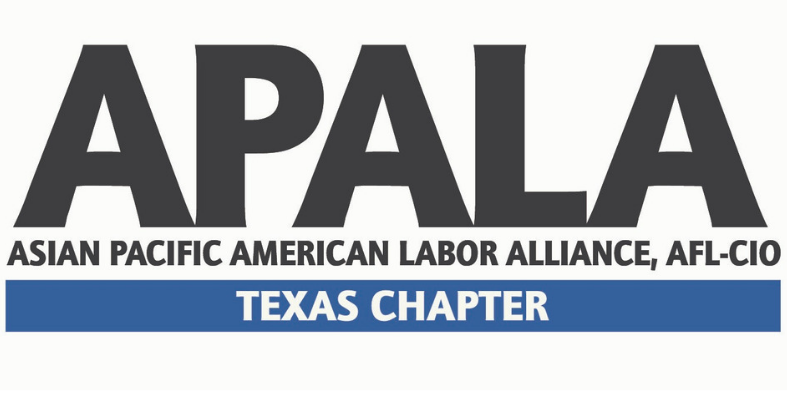 I ended up using much of the same graphics, with small changes.
These are a couple of examples of chapters that modified the national brand and the official chapter logo for Texas. I was not hired to do a brand redesign for the APALA Texas Chapter. Still, I made an effort to differentiate the Texas Chapter's visual style from national communications.



APALA Pitsburgh and APALA Los Angeles and APALA Texas brand modifications.
I am still figuring out my thoughts on what is and isn't feasible about brand cohesion for an organization like this.
Chapters designing their graphics gave them a sense of pride for their work done in their home places. This practice fits into the values of the diverse national organization; on the other hand, it muddies national brand recognition and can give the impression that there is misalignment between chapters and national. During my fellowship, I did best to apply my design insight into my communications while primarily doing tasks of a different sort. My solutions to the balancing act I described are shown above.
Back to main project ︎︎︎